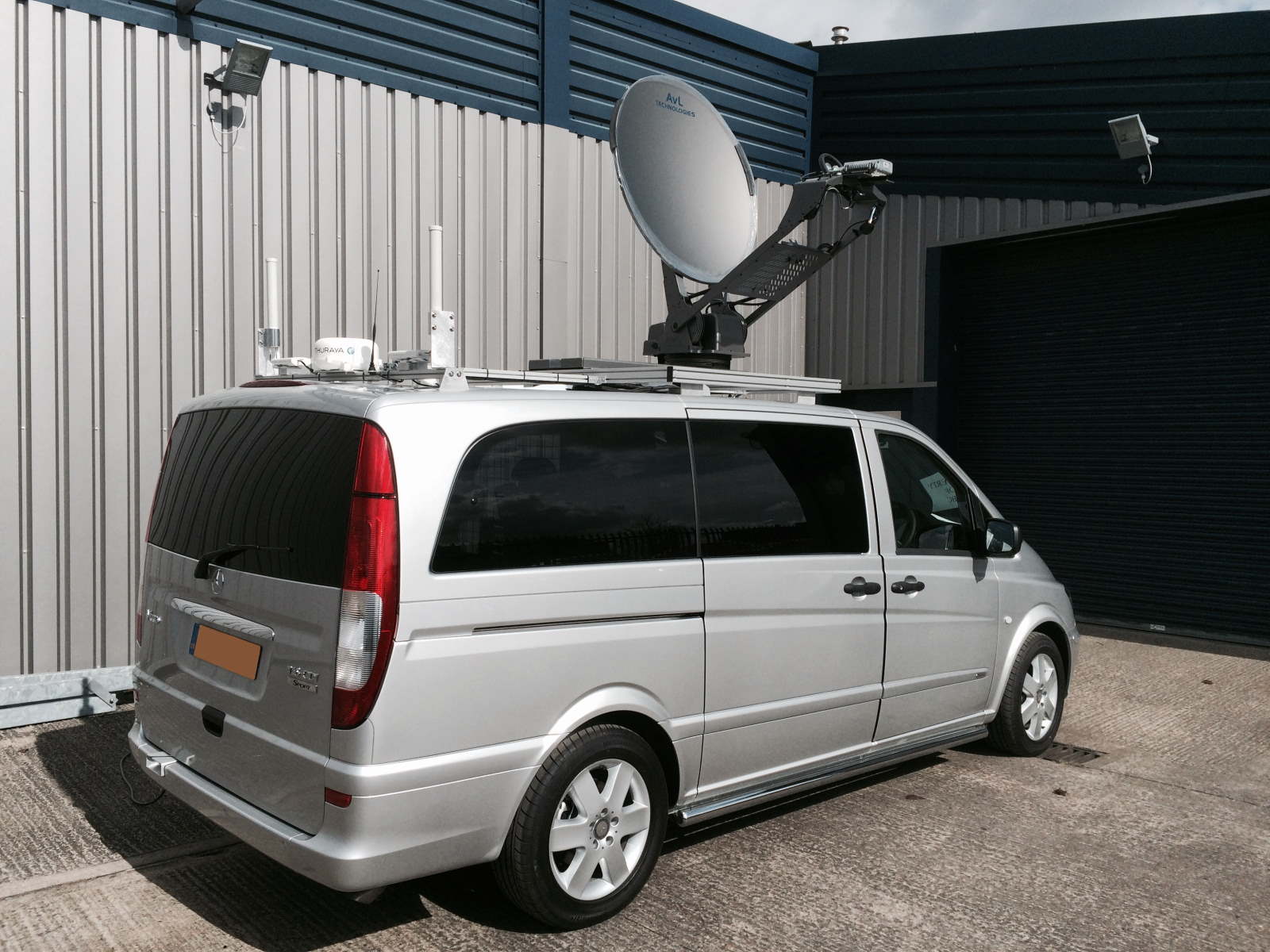 Space vans
BBC Radio Outside Broadcasts delivers hundred of programmes per year from remote locations. As ISDN becomes more expensive and less reliable (and no longer available by 2025), the BBC Radio Outside Broadcasts teams in Salford, London and Bristol needed another method of delivering content.
In 2015 Jamie designed a fleet of four Ka-band satellite internet enabled vehicles, to be used in conjunction with other IP technologies such as bonded 3G/4G/5G internet. The specification was given to a Systems Integrator, and Jamie carried out configuration and testing alongside other BBC Technology and operational colleagues.
These vehicles are in widespread use, allowing content to be made in remote locations where mobile or fixed line infrastructure is not available. It forms part of the "IP Glidepath" for programme contribution.
Video