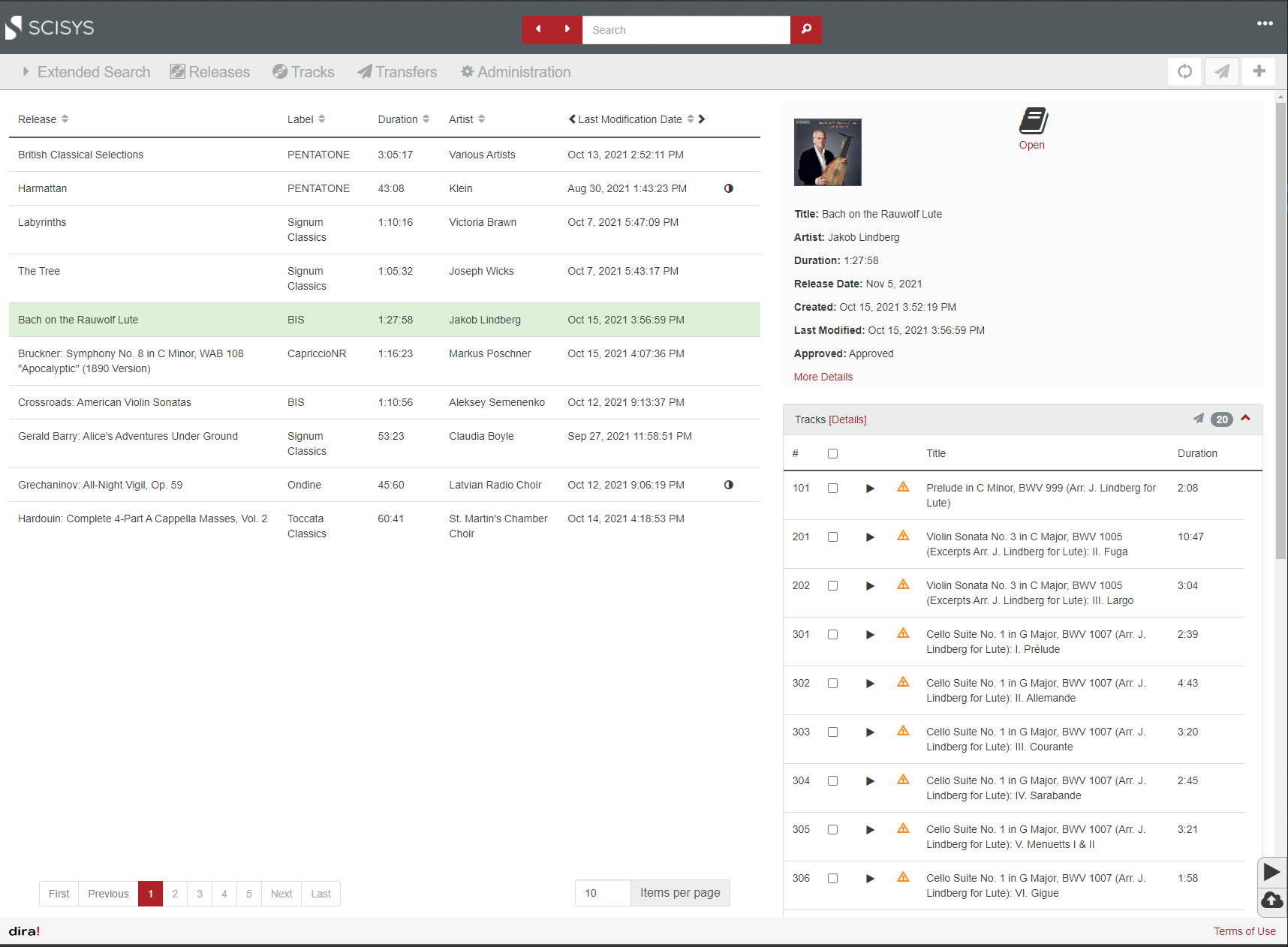 BBC MIRA
BBC MIRA (Music Industry Receiving Architecture) is a standards-based digital music platform that allows any record label or Digital Service Provider (DSP) to send music directly into the BBC's playout systems. This is a specific issue within the classical music recording labels, who traditionally only sent CDs in the post to the main Radio 3 address. This meant that music was hard to find, impossible to locate in our other offices (such as our production teams in Salford), and slow to rip off CD - potentially including mistakes whilst typing out large volumes of metadata associated with classical releases of composer, performer, arranger, orchestra, conductor, soloists etc.
Jamie wrote the code for a proof-of-concept delivery website, using the DDEX ERN metadata standards, and got stakeholder buy-in from within Radio 3 and the UK Classical record labels. He then wrote the specification used by a third party developer contracted to deliver the project in a "Software-As-A-Service" platform, now widely used across the BBC.
New music is delivered to the MIRA website, can be previewed anywhere, and then music immediately transferred straight into the playout system Media Asset Management systems, including all metadata and copies of CD booklet PDFs.
It is widely used across the BBC, new record labels are being regularly added to the system.